Amazing Storage Hacks to Help Organize Your Home
Before you know it, that extra room, closet, cabinet, or cupboard can easily become cluttered and unorganized. One solution is to spend a bunch of money on organization shelves and whatnot.  Fortunately, that's not the only solution. Check out these amazing storage hacks to help organize your home.
1. Store Food Wraps in a Magazine Rack
We all have an extra magazine rack purchased from Target who knows when. But who still subscribes to print magazines, it's all digital now. Put that magazine rack to use and use it as a shelf for food wraps. Screw or glue it to the inside of a cupboard door and store your food wraps there for the perfect storage hack.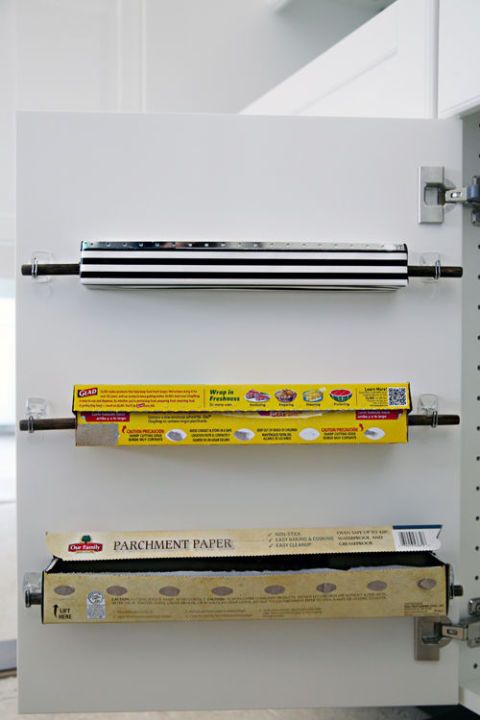 2. Store Food Wraps on Tension Rods
If you aren't ready to repurpose that magazine rack, there is another creative solution to storing food wraps. Get a set of tension rods from the local hardware store and install them on the inside of the doors on kitchen cabinets. Poke holes at each end of the food wrap boxes, stick the rods through and install back on tension racks.
Next slide in [NOS] seconds